Posted in
Development
on November 21st, 2010 by Newton –
1 Comment
Earlier I wrote something about the new features introduced in Clonk by the OpenClonk project. However, what about the actual game content? What about playable scenarios?
Except for the tutorial rounds (which are worth a separate blog post) all scenarios in our first milestone OpenClonk – Back to the Rocks are meant for the multiplayer game – cooperative, in teams or everyone for himself. Here is a full list of the scenarios which will be included in the back to the rocks release:
Shiver Peak
– Classic race to the top of a snowy mountain, using loam bridges and explosives. Can be played alone, in teams or everyone for himself.
The Guardians of Windmills
– A cooperative Shoot'em up where you must defend your sky island against approaching waves of evil rockets.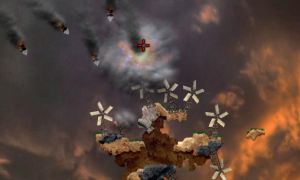 Kamikaze Cowboys
– Crazy race where you ride on makeshift rockets to reach the goal. Can also be played alone.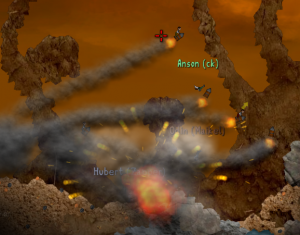 Cool Cavern
– Cool race where you have to reach the top of a chasm using grapples, rope ladders and more. Can be played alone, in teams or everyone for himself.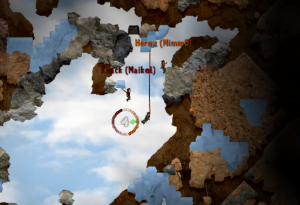 Bristle Ridge
– A fast-paced race along several narrow ridges.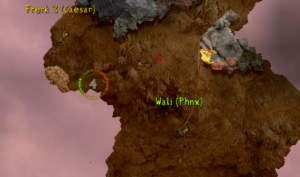 The Cauldron
– A small arena-like melee for 2+ players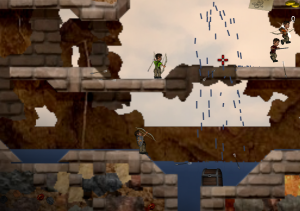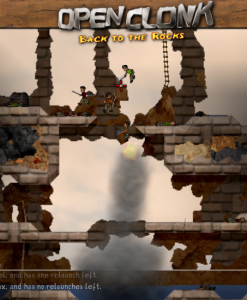 Rock Bottom
– An even smaller arena on the bottom of a dry well.
Overcast
– A small arena up high in the clouds which contains various spells.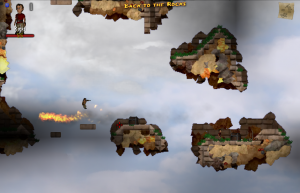 Mountain Melee
– A large arena map.
King of the Pyramid
– King of the Hill scenario in which all players except the king fight against the king and the other way round.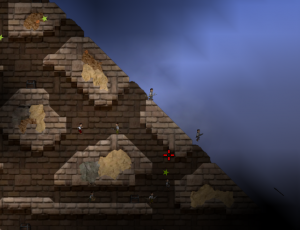 Boomshire
– A cooperative race for two players.
Hideout
– A capture the flag scenario for two teams.